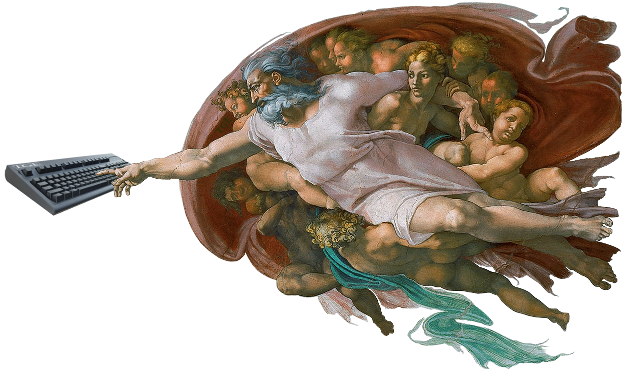 When providing customization services, we have a unique advantage over other development partners. Not only do we have a deep understanding of the retail industry, shipping, accounting, logistics, and legacy system integrations, but our founder, Todd Grigsby, was the Sr. Systems Architect for Retail Pro International, LLC for 10 years, doing hands on development on Retail Pro 8 and 9, and writing the initial version of their Prism RPS REST server from scratch.
We bring all of that to bear to help you outpace your competition. Whether it's joining an existing project or starting a new one, we will use the development language and environment you need.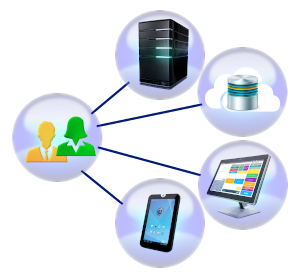 Integrations
We can integrate disparate systems, allowing them to share data.
Create a data feed from your legacy software to new cloud based services
Push sales and inventory information to an accounting system
Open up your old database as a set of services for other systems to connect to
Push data to internet-accessible reporting systems
Pull the data from your old system into your new and improved system
Create connections between your system and new hardware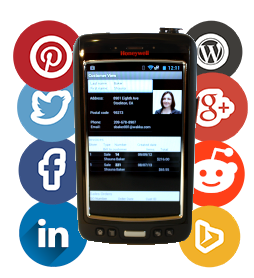 Social Media and Web Applications
You want to build a web site for your business. You've got a great idea for something a bit more involved that just a regular informative website with some contact information.
Or you've had a brainstorm in the shower and you've come up with the next big thing that's going to revolutionize all our lives.
Or you just realized that some big name company's software would be perfect if it just did X.
We can help you become the next Gates, Jobs, or Bezos. Contact us to discuss the possibilities for creating your own social media platform or connecting to an existing one.
Project Management
Need project management? We'll manage your teams, inter-team communications, processes, and procedures. We have experience with new projects, and we've also been brought in to salvage projects that have gone completely off the rails.
We'll establish communication, task definitions, and reporting to management, introducing professional processes for systems development and resource management. We're experienced with effectively using Agile methodologies without crushing the team members.
We'll use our decades of experience to accurately set expectations, identify problem areas, and pivot where necessary.
Continuous Integration
The highest praise in software development is, "It just works."
You want to deliver on time, go live with ease, with no issues, and leave the customer feeling like they got their money's worth. You want them to tell everyone else how great you are.
And there are two things working against you: time wasted on repetitive tasks that are prone to human error, and software regression.
Enter "Continuous Integration", often referred to as CI. This is an general principle in which processes that are repetitive are automated, and testing is done comprehensively and frequently to catch problems as early as possible.
We employ unit test frameworks and Test Driven Design, API testing and UI testing, automated containerized testing, and pipeline process tools to highly reduce development time and eliminate regression.
Source Control
We protect your investment. You aren't just paying for the end product; you're paying for all the source code that was used to build it.
On every project we do, we make heavy and frequent use of advanced source control features. We employ feature branches, test and release branches, automated code merging, and cloud-based repositories, and we integrate the our source control systems into our continuous integration pipeline.
That means that not only is your investment safeguarded (our entire operation could burn to the ground, and your source code would be safe), but we use it to make the process of software creation easier and safer.