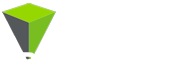 Brandify connects your brand with customers and drives traffic to your locations with a solution suite that is flexible and customizable to fit your brand's needs.
TGE Software provides connectors to the Brandify product locator service for Retail Pro 8, Retail Pro 9, and Retail Pro Prism. You can download the software for free, and you will need to contact us to set up a trial license for you. Trial licenses are good for 30 days.
Paid licenses are priced at $40 per store inventory (Brandify location code) per month, or $360 per year. When you're ready to buy, you can click the "Buy Now" button below.
Select the installer for the version of Retail Pro you're using.
Inside the archive is an installer. Run the setup, follow the directions, and if you run into any issues, feel free to contact us.
Click here when you're ready to purchase a license subscription for the connector.
Also keep TGE Software in mind for all your software customization needs. We build plug-ins and utilities for Retail Pro 8, Retail Pro 9, and we can help you migrate your customizations to Retail Pro Prism.