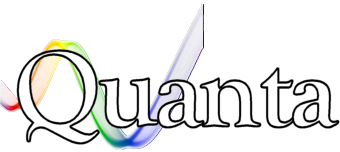 There are probably a dozen solutions out there to transmit data from Retail Pro 8 or Retail Pro 9 to an external system, and each one had to be built from the ground up. One problem, thirty different solutions, each with its own requirements, ideosyncracies, and shortcomings.
Quanta is designed to be the one-stop-shopping solution for transmitting data events for every business object supported by the Retail Pro customization API. You drop it in, configure it, and save your R&D time and money for solving the problem of what to do with the data once it gets where it belongs.
It can express the data using the following formats:
ECM XML (specific to Retail Pro's ECM facility)
Glubol XML (generally consummable)
JSON
CSV
(fill in the blank -- you tell us what you need)
The configuration allows the end user to define all the properties of the end point, or your software can preconfigure the end point.
And not only can Quanta transmit XML and JSON to an HTTP service, but it can be configured to reference a different resource name for each BO -- and that means it can transmit data directly to a RESTful service.
Contact TGE Software to see an online live demo of Quanta.